OJAR
VP Sales - Regional (based in Dubai)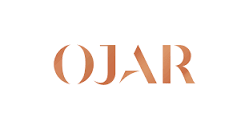 OJAR is a fragrance private label belonging to Bahwan Lifestyle and launched in September 2020.

OJAR was founded by Sheikha Hind Bahwan, a widely respected Omani personality and entrepreneur, originated from her passion for perfumery and the desire to pay tribute to the rich heritage and culture of Oman.

OJAR comes from the word HOJARI, renowned as the world's finest quality of Frankincense resin, grown in the Dhofar mountains of Southern Oman. Frankincense is one of the key ingredients of OJAR collection.

Influenced by traditional perfume rituals as well as Sheikha Hind Bahwan's travel inspirations, OJAR is a fusion of fragrances from the East and the West. A balance between heritage and modernity combining the finest ingredients to master the craft of perfume making.

OJAR presents a collection of unisex fine fragrances built around 6 key ingredients, of which, 3 are directly inspired from Oman: The Rose of Jebel Akdhar, the Honey from Rustaq and the Frankincense from the Dhofar region, along with Sandalwood, Oud and Musk, harmonious companions that blend Eastern and Western notes together.

Partnering with renowned perfumers, OJAR fine fragrances are created using traditional perfumery methods and highest quality materials to ensure excellence.

To help manage its fast international development, OJAR is recruiting a

VP SALES - REGIONAL
(Position based in Dubai - United Arab Emirates)



Objectives and responsibilities
Based in : Dubai / United Arab Emirates
Contract : 07/2023 - permanent
Reporting to the EVP, you are in charge of the export regional sales of the brand, with a geographical scope to be defined according to your experience; your responsibilities cover

- develop the allocated region and assigned territories.
- implement the marketing & commercial strategy and plans and adapt the trade plan per country.
- monitor the wholesales and the A&P budget of each account.
- manage in autonomy your P&L in order to reach sales & margin annual targets.
- monitor your distributors forecasts, sales and stocks. Provide accurate monthly rolling forecasts.
- protect and develop OJAR brand image and awarenes.
- provide KPI analysis : market share, sell-in, sell-out, ranking, competition activities, market trends, traffic, etc.
- negotiate floor plans and best personalized locations within department stores and other retailers, following the brand merchandising guidelines.
- collaborate closely with the marketing team.
- represent the brand during events and launches.
- manage a team composed of a sales supervisor and dedicated beauty advisors.




---
Function skills : sales ( sales to travel retail - export sales to agent / importer / distributor - sales to key accounts )
Product skills : beauty ( perfume )
Product category : Luxury
Business sectors : manufacturer ( beauty )
- You have experience in a similar position within the luxury industry, ideally in the perfume & cosmetics industry.

- You are both a "hunter" (open new distributors markets) and a "cultivator" (manage / develop existing distributors markets)

- You can work with great autonomy and be at the same time a real team player.

- You know how to build solid long-term relationships with your business partners.

- You thrive in an entrepreneurial environment.

- You have excellent communication skills.

- You speak and write fluent English.





---
Experience years : 5 to 10
Language skills : english (business proficient)