OJAR
Senior Product Development Manager (based in Dubai)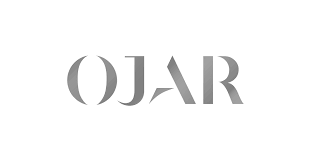 OJAR is a fragrance private label belonging to Bahwan Lifestyle and launched in September 2020.

OJAR was founded by Sheikha Hind Bahwan, a widely respected Omani personality and entrepreneur, originated from her passion for perfumery and the desire to pay tribute to the rich heritage and culture of Oman.

OJAR comes from the word HOJARI, renowned as the world's finest quality of Frankincense resin, grown in the Dhofar mountains of Southern Oman. Frankincense is one of the key ingredients of OJAR collection.

Influenced by traditional perfume rituals as well as Sheikha Hind Bahwan's travel inspirations, OJAR is a fusion of fragrances from the East and the West. A balance between heritage and modernity combining the finest ingredients to master the craft of perfume making.

OJAR presents a collection of unisex fine fragrances built around 6 key ingredients, of which, 3 are directly inspired from Oman: The Rose of Jebel Akdhar, the Honey from Rustaq and the Frankincense from the Dhofar region, along with Sandalwood, Oud and Musk, harmonious companions that blend Eastern and Western notes together.

Partnering with renowned perfumers, OJAR fine fragrances are created using traditional perfumery methods and highest quality materials to ensure excellence.

OJAR is now creating the position of

SENIOR PRODUCT DEVELOPMENT MANAGER
(Position based in Dubai - United Arab Emirates)
Objectives and responsibilities
Based in : Dubai / United Arab Emirates
Contract : 06/2022 - permanent

Reporting to the brand management, you identify, manage and coordinate the development of the product portfolio of the OJAR Brand; more specifically, your responsibilities cover


PRODUCT DEVELOPMENT STRATEGY & PLANNING
Market and industry evaluation to define a product offer strategy from concept to customers

- Analyze and anticipate market trends and customer needs, with a global vision to offer differentiation and diversification.
- Define and develop a product and ancillary strategy with a road map adapted to the brand and the customer expectations, in compliance with the global brand strategy.
- Define and manage ongoing and future products launches and lifecycle.
- Support the communication & marketing team in content creation, ensuring brand DNA and product message is respected.

CREATIVE & DESIGN DEVELOPMENT
Innovative and creative development management and operation to strengthen the brand product offer.

- Manage the product design development with external agencies from briefing (concept, storytelling, positioning, retail strategy) to development and artwork finalisation before production.
- Align brand aesthetic and global design with any new development.
- Manage the olfactory development with external fragrance houses from briefing, evaluation, testing to quality control.

MANUFACTURING MANAGEMENT
Manage full service manufacturing process with third party manufacturers and direct suppliers

- Plan and track product development through the entire lifecycle from concept to delivery, through close partnership with cross functional teams, manufacturing partners and suppliers.
- Lead and manage the manufacturing activities with external third-party manufacturers managing COG, quality control and lead time.
- Lead and negotiate manufacturing tender minimizing timing and cost.
- Identify technical risks & solutions, costs & margins, sustainable development & regulatory constraints.



---
Function skills : marketing ( sourcing / raw materials - international product development marketing ) industrial & technical ( packaging engineering - quality - process & methods )
Product skills : beauty ( perfume )
Product category : Luxury
Business sectors : manufacturer ( beauty )
You are a perfume industry expert with a good knowledge of oriental fragrance categories; more specifically

- You have a strong knowledge and network in product manufacturing
- You are rigorous & organized to drive successful NPD activities, mastering quality, costs and Go To Market objectives.
- You have a start up mindset and you are both strategic & "hands on".
- You are creative with an aesthetic eye and an attention to detail in order to deliver high quality of execution.
- You are ready to live in Dubai and travel occasionally.



---
Experience years : 5 to 10
Language skills : english (business proficient)