EVIDENS DE BEAUTE
Sales Executive - EMEA & Americas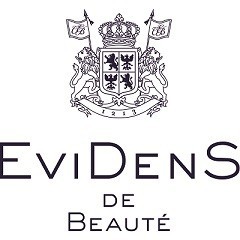 Our French-Japanese luxury cosmetics brand perfectly embodies high-tech expertise from Japan and French elegance and refinement, offering Japanese cosmetics and beauty products for women worldwide that meet their facial and body care needs.

EviDenS de Beauté skin care products offer significant and visible results after only two weeks, thanks to an exclusive ingredient of Japanese origin: Triple Collagen®, and an effective moisturizing ingredient from France: La Foux Spring Water. Our brand also boasts extensive expertise in masks, which provide highly effective action, sensory quality and meet a wide range of skin care needs.

Since its inception, EviDenS de Beauté has shown buoyant growth and is now present in over 26 countries with more than 600 spa and retail outlets around the world. Today, EviDenS de Beauté has corners in the most prestigious stores (Harrods in London, Tsum and Gum in Moscow), on leading airlines (Cathay Pacific, Aeroflot, Air China, etc) and in China on TMALL flagship store online platform. It also enjoys an exclusive global partnership with Rosewood Hotels & Resorts, featuring in each of its spas worldwide (Hotel de Crillon, Rosewood Hong Kong, etc).

To support its strong sales development, EviDens de Beauté is looking for his/her

SALES EXECUTIVE - EMEA & AMERICAS

(Position based in Paris 75016 and Russian language required)
Objectives and responsibilities
Based in : PARIS / France - PARIS REGION
Contract : 02/2021 - permanent
Reporting to the Export Director - EMEA & Americas, you are the interface between the markets and the HQ; more specifically

- you follow up and bring support to the portfolio of clients (distributors, spas, retailers) within the EMEA and Americas region
- you are the privileged and daily contact of the distributor in Russia & Ukraine which represent key and strategic markets for the company
- you monitor and update local sales figures to make sure they are in line with budgets and you alert the management in case it is not.
- you supervise the A&P budget of each market and consolidate regionally making sure spendings are in line with the budget
- you collect, analyse, consolidate and update all markets follow up documents and tools : marketing plan, trade marketing, digital, media, CRM, spas, training.
- you ensure that markets demands are pertinent before transferring them to the right department allowing these demands to be treated with utmost care and within deadlines.
- you make sure that contractual obligations are respected by each market : forecasts, sales objectives, A&P budget, reporting, payments, stocks, etc.
- you control, prioritize the external flow of information, tools, demands towards to the markets coming from internal departments
- you assist the export director in analyzing the performance of the EMEA & Americas region as well as each market and you propose adjustments when necessary
- you assist the export director in the organisation of travels and regional sales or brand meetings,


---
Function skills : sales ( sales planner - coordination / planning / inventory - sales administration - export sales to agent / importer / distributor )
Product skills : beauty ( skin care )
Product category : Luxury
Business sectors : manufacturer ( beauty )
- You have at least a few years experience in a similar position at international level within the consumer goods industry; an experience in perfumes & cosmetics is a plus.
- You are at ease at managing various and complex missions / tasks which you like to execute with high quality and a true sense of details.
- You work with autonomy and at the same time you are a true team partner
- Your communication skills allow you to establish solid partnership relationships with external clients and with internal teams.
- You speak and write fluently English and Russian.



---
Experience years : 5 to 10
Language skills : russian (business proficient) - english (business proficient)