EviDenS de Beauté
FRANCE & INTERNATIONAL SALES DIRECTOR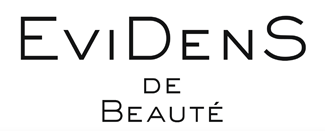 Founded in 2007, EviDenS de Beauté is a luxury anti-aging skincare brand which perfectly combines high-tech beauty expertise from Japan and French elegance.

EviDenS de Beauté is sold by prestigious retailers and spas worldwide, in 400 doors across 20 countries.

The brand has a strong online presence through its TMall flagship online store and key eCommerce platforms such as Douyin (TikTok) and Little Red Book, and it also has partnerships with the most prestigious retailers worldwide, including iconic Harrods London, Fenwick, Lane Crawford, Sephora etc. In addition, EviDenS de Beauté enjoys a global partnership with Rosewood Hotels & Resorts, with an exclusive presence in their spas worldwide (Hôtel de Crillon, Rosewood Hong Kong, Rosewood St Barth Le Guanahani, etc.)

The brand has developed an incredibly loyal following driven by its hero products such as the Special Mask, and demonstrated growing sales and profitability over the last few years.

In August 2022, EviDenS de Beauté was acquired by S'Young International, a Shanghai-based brand management firm specialising in beauty, with Charles-Edouard Barthes, President and Founder of EviDenS de Beauté, retaining a minority stake in the business and serving as a strategic partner for the next few years.

In order to accelerate its international development, EviDenS de Beauté is looking for his/her:

FRANCE & INTERNATIONAL SALES DIRECTOR

(Position based in Paris 75016)


Objectives and responsibilities
Based in : PARIS / France - PARIS REGION
Contract : 04/2023 - permanent
Reporting to the President, you are responsible for the global sales development of EviDenS de Beauté, specifically:

- You are in charge of all international markets including local and travel retail distribution, eCommerce and the spa business.

- You are in charge of revenue growth in line with brand equity.

- You work with key retailers and manage all distributors globally, with a focus on France, Europe and the Americas, with a true collaborative approach, partnering with them on the strategic development of the brand.

- You look for new markets / retailers opportunities, with a focus on EMEA and the Americas.

- You develop the Travel Retail channel worldwide in a very selective way.

- You are responsible for your P&L focusing at sales and profit growth while building the image and awareness of the brand.

- You manage a team of 7 people, including sales leads, operational marketing, training and eCommerce.



---
Function skills : sales ( export sales to agent / importer / distributor - sales to travel retail - sales to key accounts - e-commerce sales )
Product skills : beauty ( skin care )
Product category : Luxury
Business sectors : manufacturer ( beauty )
- You are an experienced international manager in the beauty industry.

- Your knowledge of the international omnichannel distribution allows you to be the right strategic partner to the distributors and key retailers.

- You are experienced in both local markets and in Travel Retail.

- You are both a structured & agile person, with a "hands on" attitude.

- You have a real understanding of high quality, premium products and of luxury codes in general.

- You are ready to travel on a regular basis.

---
Experience years : 10 to 15
Language skills : english (business proficient)