Angelini Beauty
Area Manager Americas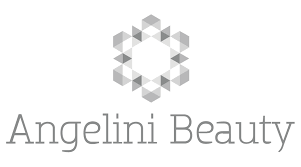 Angelini Beauty (www.angelinibeauty.it) is the business unit of Angelini Group, with headquarters in Milan, that works in the selective perfume and skincare sectors through licensing contracts with fashion houses and also through its own brands.

Angelini Beauty creates fragrances and skincare and sun care products in respect of the identity and uniqueness of each brand. It also pays great attention to design and advertising, collaborating with major international talents in the sector. Its portfolio comprises brands like Trussardi, Laura Biagiotti, Blumarine, Angel Schlesser, Mandarina Duck, Armand Bassi and Anne Möller.

The Brands are distributed in more than 80 countries in Europe, the Middle East, APAC and the Americas, and directly in strategic markets such as Italy, Germany, Spain, Portugal, Austria and Switzerland,

Part of a solid and healthy group, Angelini Beauty is enjoying a strong growth on its International markets.
To manage this growth momentum on the Americas markets, Angelini Beauty is looking for his / her

AREA MANAGER AMERICAS

(Position based in NYC or Miami or in Atlanta where Angelini Beauty offices are located)


Objectives and responsibilities
Based in : Paris / France - PARIS REGION
Contract : 06/2022 - permanent
Reporting to the Head of International Sales, you are in charge of all Local & TR Markets within the whole Americas region (North, Central and Latin America); you are more specifically responsible for

- setting up objectives and strategies for your region in line with the global Company's international objectives and strategies.
- managing the P&L of your region : you propose to the Head of International Sales the sales & profit targets for each of your market & client and you make sure, through commercial & marketing initiatives, that these targets are reached.
- implementing the international operational marketing plans in your region and, if and when necessary, adapting them with corrective commercial and marketing action plans to make sure budgeted sales and profit targets are reached.
- ensuring price structures (including export pricing strategy) and distribution contracts in your region are updated, optimized and protecting the interests of the Company.
- controlling that the A&P budgets are well spent securing both image, awareness and sales & profit of all the Brands.
- controlling and adjusting the distribution in each market quantitatively and qualitatively speaking in line with each Brand image objectives and strategy.
- identifying growth opportunities in terms of Brands or Products extensions and/or in terms of markets and distribution to be validated by the Head of International sales.
- handling directly some key accounts when necessary
- proposing credit policies for new and existing customers, in agreement with finance department
- collaborating with internal teams : finance, marketing, HR, supply, etc.
---
Function skills : sales ( export sales to agent / importer / distributor - sales to travel retail - sales to key accounts )
Product skills : beauty ( skin care - perfume - make up - toiletries & personal care )
Product category : Middle-market / High-end
Business sectors : manufacturer ( beauty )
- You have several years of experience in a similar position, preferably in the beauty industry.
- You are a true business developer with a strong knowledge of export markets and channels of distribution in the Americas region and you are used to manage distributors and TR clients and to open new markets / clients.
- You know how to build up strong and long-term relationships with your business partners.
- you are both strategic and hands on.
- You are results oriented.
- you are used to commercial negotiations with key accounts; price structures & distributors contracts have no secrets for you. .
- You are ready to travel regularly to visit your markets and clients.
- you speak English & Spanish fluently, Italian is a plus but not mandatory.



---
Experience years : 5 to 10
Language skills : spanish (business proficient) - english (business proficient)