EviDenS de Beauté
International Communication Manager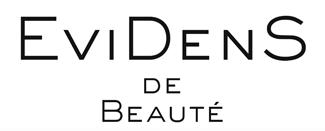 Founded in 2007, EviDenS de Beauté is a luxury anti-aging skincare brand which perfectly combines high-tech beauty expertise from Japan and French elegance.

EviDenS de Beauté is sold by prestigious retailers and spas worldwide, in around 400 doors across more than 20 countries.

The brand has a strong online presence through its TMall flagship online store and key eCommerce platforms such as Douyin (TikTok) and Little Red Book, and it also has partnerships with the most prestigious retailers worldwide, including iconic Harrods London, Fenwick, Lane Crawford, Sephora etc. In addition, EviDenS de Beauté enjoys a global partnership with Rosewood Hotels & Resorts, with an exclusive presence in their spas worldwide (Hôtel de Crillon, Rosewood Hong Kong, Rosewood St Barth Le Guanahani, etc.)

The brand has developed an incredibly loyal following driven by its hero products such as the Special Mask, and demonstrated growing sales and profitability over the last few years.

In order to reinforce its international communication, EviDenS de Beauté is looking for his/her:

INTERNATIONAL COMMUNICATION MANAGER.

(Position based in Paris 75016)
Objectives and responsibilities
Based in : PARIS / France - PARIS REGION
Contract : 01/2023 - permanent
Reporting directly to the International Marketing & Communication Director, you are in charge of the community management, PR & influencers and events organisation; more specifically,

- You work closely with the International Marketing & Communication Director to create and build the visual and editorial identity of the brand : identify and strengthen brand pillars, oversee content creation with agencies and talent, guarantee brand equity and image in all markets.

- You create 360° communication activation plans for new launches : press, influence, event, e-commerce, social media

Press Relations:

. develop brand assets and markets guidelines for local implementation
. work directly with 1 or 2 key markets PR agencies
. oversee creation of PR content (kits, releases, images)
. reporting

Influence:

. develop guidelines for local implementation and HQ validation
. build relationships and partnerships with key parisian influencers
. reporting
. spa expertise : work closely with the Spa & Hotels Team to create optimized influence strategy

Social media:

. build the social calendar
. internal interface for community management (instagram, facebook, youtube)
. create engagement strategy via social media (ex : IG live collborations)
. oversees paid campaigns

Events:

. international events : create concept, content, and works with event agencies
. local events : create guidelines, supervises local roll out

- You work closely with the Chinese local Team in order to understand the Chinese market (EviDenS de Beauté n°1 market) and its needs to support the brand's global business as well as to identify the market specific needs and find solutions accordingly, while preserving the brand DNA.

- You work on a daily basis with : Product Development, Trade, E-commerce, agencies and with the Sales Team to implement specific strategies when relevant.

- You share the management of an apprentice.


---
Function skills : communication ( press relations - public relations & events ) marketing ( community management )
Product skills : beauty ( skin care )
Product category : Luxury
Business sectors : manufacturer ( beauty )
- You have a first experience of a few years in a similar position ideally in the cosmetics industry.

- You understand the codes of beauty & luxury environnements and brands.

- You can communicate effectively and build strong working relationships. You are both a self-starter an a team player.

- You are comfortable working in an integrated marketing communication framework (360° touchpoints)

- You can think both strategically & operationally, with a clear sense of priorities.

- You know how to manage Creative / Advertising / PR / Influence / Media agencies and you understand Paid / Owned / Earned strategies

- You thrive in an entrepreneurial and fast growing environment.

- You are fluent in English and another language like Chinese, Japanese or Russian would be a plus.



---
Experience years : 5 to 10
Language skills : english (business proficient)