Maserati
Marketing & Communication Manager SEAP (based in Hong Kong)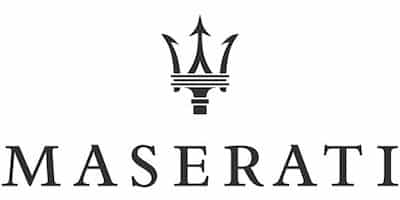 Born more than 100 years ago, Maserati (www.Maserati.com) is an Italian exclusive Luxury cars manufacturer with a mission to build ultra-luxury performance automobiles with timeless Italian style, and owned by the Italian American car giant Fiat Chrysler Automobiles (currently the world's eighth largest auto maker) whose brands portfolios include Alfa Romeo, Chrysler, Dodge, Fiat, Jeep, Lancia…
Asia has been experiencing an amazing growth over the last years. Their Hong Kong office in charge of the South East Asia Pacific region (Hong Kong/Macau, Taiwan, Singapore, Malaysia, Indonesia, Thailand, Philippines, Vietnam, Australia and New Zealand) hosts a compact team of 10 passionate and seasoned professionals in Sales, Business Development, After-sales services, Marketing & Communications.
Maserati is looking for a high calibre Marketing & Communication Manager South East Asia Pacific, based in Hong Kong.

工作地点 : Hong Kong / 香港
合同 : 04/2019 - 正式员工
Reporting directly to the SEAP General Manager (based in Hong Kong) and functionally to the APAC Marketing & PR Director (based in Tokyo), you are ultimately responsible for promoting the brand products in the markets and defining a proper strategy to make the target customer aware.
Your main responsibilities will be:

Marketing and Communication strategy:
• Define and implement the SEAP Marketing, Communications and PR strategy (online and offline) following APAC brand and budget guidelines, as well as localizing the Marketing plans according to the respective Asian markets.
• In collaboration with APAC Marketing & PR Director, define and monitor the SEAP Marketing budget (communication, event, sponsorship, PR, including Importers Marketing budget).
• Analyze the ROI of key marketing initiatives by defining and measuring relevant KPIs.

Events:
• Define and support the execution of Marketing events and ensure the brand is well represented.

Partnerships / Collaboration:
• Identify, analyze and establish new partnerships opportunities (capsule collection, products or events collaboration…).
• Manage existing relationships with co-Marketing partners (e.g. E.Zegna).

Dealer Marketing:
• Support & guide the distribution partner to develop their Marketing plan & budget.
• Provide guidelines, resources and all communication tools to partners, including importers websites.
• Proactively propose Marketing initiatives to support the sales.

CRM:
• In cooperation with APAC CRM Manager, ensure importers follow the guidelines for CRM process, and successful implementation of communication initiatives program.

PR:
• In cooperation with APAC Marketing & PR Director, coordinate relations with the leading media in the region to maximize the editorial presence of the brand.
• Integrate Social Media and KOL initiatives in the marketing strategy of regional / local events.
---
职务内容 : 营销 ( 本地品牌管理 - 传播 - 广告 - 印刷材料 - 促销和推广 - 展会营销 - digital marketing - 市场直销及客户关系管理 - 国际运营营销 ) 传播 ( 媒体关系 - 公共关系和活动 )
产品 : 大众消费品 ( 汽车 )
产品类别 : 奢侈品
所处行业 : 制造业 ( 汽车/运输 )
• 10 years total experience including 5 years in Brand Management, Consumer-Marketing / Communication (for both off-line and online channels) combining keen creativity and strategic thinking
• Experience in international premium, lifestyle, luxury goods brands for product categories such as automotive, fashion accessories, beauty, wines & spirits…
• Creative, innovative marketer with strong digital savviness and ability to make things happen.
• Sound business acumen with solid analytical skills, well-organized and structured
• Learning agility, flexible and able to adapt to change quickly
• Positive attitude, pro-active, open-minded and self-motivated
• Excellent verbal and written communication skills
• Fluent in English. Mandarin and/or Italian is an advantage.
• Willing to travel at least 20% of your time

---
Experience years : 10-15年
您的语言技能 : 英语 (商务应用流利)